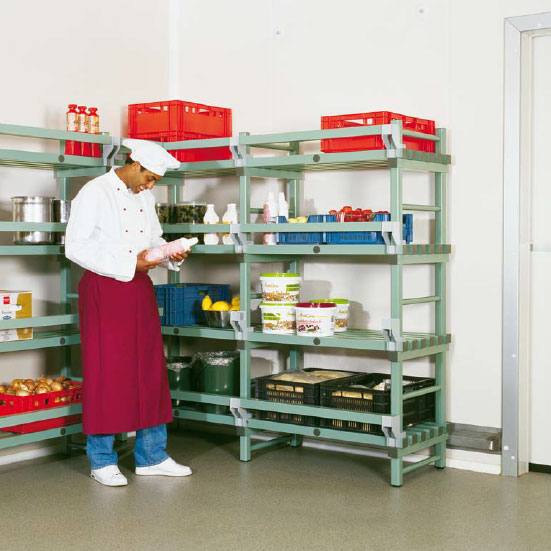 Assortment
REA systems are manufactured from high-grade synthetic material, which is suitable for high care heavy-duty applications with temperature capabilities of between -40°C to +80°C. The plastic used does not corrode, is cadmium-free, rust and damp-resistant and totally approved suitable for food use. The material has a smooth surface, which is very easy to clean. All the above characteristics ensure an exceptional performance with a long life span.
Dimensions
REA plastic storage systems are available in a wide range of sizes with no height restrictions. Besides the extensive standard range, many variable expansion features are possible to handle that special requested application. All types of product groups can be made to measure. Automated methods of production allows products to be manufactured at standard economy prices
without longer delivery times.